23 Mar

Recycling Extravaganza 2019
Earth Day Recycling Extravaganza on Sunday, April 7 from 10-1:30 at St. Louis Community College at Forest Park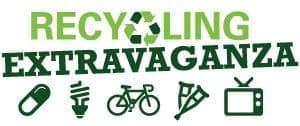 It is that time of year again – spring cleaning!  The Recycling Extravaganza will be happening on Sunday, April 7 from 10-1:30 at St. Louis Community College at Forest Park (5600 Oakland Ave, St. Louis 63110) this year.  This is a terrific opportunity to get rid of unwanted items but in an environmentally friendly way.
For more information regarding what items can be recycled, go to the Earth Day Recycling Extravaganza website.  A sample of the items that can be recycled:
Paper shredding, along with hard drives
Electronics with a cord (some exceptions/fees)
Medication
Shoes
CFL light bulbs
Wine corks
Art supplies
Habitat for Humanity recycles/resells light fixtures, appliances, tile, hardwood flooring, hardware, tools, plumbing materials, bathroom accessories-towel bars/rings, shower caddies, waste baskets, paneled doors
We will be using this opportunity to clean up our house and office.  Hope to see you at the event!